Happy Sunday y'all...hope everyone is having a great weekend thus far and a Happy Father's Day. I am over at the parentals for a cook out, I should be helping but instead I am blogging : )
I'd say that's being productive, right?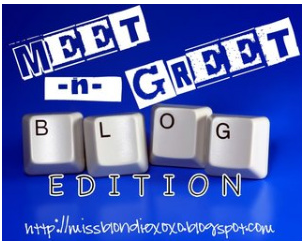 I started le blog in January, one of my best friends known on this blog as
Miss Football
had started a blog about a year or so ago and had been
begging
hounding me to start a blog. So I did. Actually, she did. I didn't know the first thing about starting a blog, I still don't really know what I am doing. I told her a link name and she created it and here we are six months later.
I never ever would have imagined how much I would love blogging. I will admit I haven't really put my whole self out there yet, I think I am starting to in baby steps. It's still a little over whelming knowing that what I write goes out here into the world, but I am getting used to it. I love "meeting" fellow bloggers and getting to know them, I still think it's funny when I say meeting and knowing bloggers. That is just what happens when you blog and follow others. You learn about their life and their struggles and their happiness and you feel as though you are going through whatever it is they are going through. I never imagined a support system and a friendship from people all over whom I have never met before. It's awesome.
I came up with the title of the blog from a line in Miranda Lambert's song, "Airstream Trailer." This verse fits me to a tee.
Sometimes I wish I lived on a mountain
drank from a stream instead of a fountain
I'd stay there, top of the world
but I was born a red dirt girl
I am all the time wishing and wondering what it would be like to live in a NYC or San Francisco or another country or somewhere else...but I was born a red dirt girl and Oklahoma, well has red dirt.
I am just a single 20 something gal living my life...I write mainly about my family, friends, fur babies and just whatever is on my mind. Which can be pretty random most of the time.
I couldn't really pick favorite posts, but these generally describe who I am and what I blog about.
These are just a few, but I think you get the idea of who I am and what I am about.
Hope you enjoy visiting this blonde okie!
Have a great Sunday loves : )