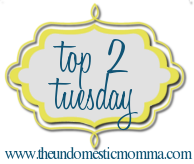 Top two healthy recipes and snacks
I love this topic because having a degree in Nutrition and being the snacker that I am, I am always on the look out for new and fun ideas of healthy snacks. That being said, having recently been told that I quite possibly have a dairy allergy ( no bueno ) my snacks needed changing. Instead of my go to yogurt and nuts, string cheese, baby bell cheeses...I have to resort to something non-dairy and I haven't quite found anything as tasty : (
So, I will do my favorite snacks pre-dairy allergy
1. I love chocolate..who doesn't?? I also love granola so when I found these little guys I knew it had to be super tasty. Nature Valley Granola Thins Crispy Squares in Dark Chocolate. 1 pouch has 80 calories, 4g of Fat, and only 6g sugar. I like to crumble it and pour it into yogurt..I should say LIKED since both of these contain dairy. Bummer.
2. Another snack that is both yummy and dairy free is nuts. Preferably almonds. Almonds have more calcium than any other nut and are an excellent source of monounsaturated and polyunsaturated oils...the good oils, which will help lower your LDL cholesterol (the bad cholesterol) and help raise your HDL cholesterol (the good cholesterol), they are also an excellent source in protein, Iron, Zinc and Vitamin E.
20-25 almonds contain as much calcium as 1/4 cup of milk...this is good for us non-dairy peeps. I like to buy huge bags of almonds and just eat handfuls at a time, but almonds can be pretty pricey, so I found this, Emerald 100 calorie pack almonds...its the perfect size for your on-the-go snack or your at-your-desk snack
Hope you enjoyed these healthy snack ideas as well as your useful knowledge of nutrition...gotta sneak in some facts every once in a while : )
Happy Tuesday Everyone!!
XOXO,
Lyndse