Glenn Campbell sang a song about a Rhinstone Cowboy and well...last night at the CMA's, that song couldn't have been more perfect. I have been saying for a couple of weeks now that I NEED a sparkly dress...well, thanks to the CMA's and my latest Express holiday catalog I got in the mail...I seriously have to get one...and find a place to wear it!
These are some of my favorite blinged out, sparkly dresses...
As always, Carrie Underwood never dissapoints. She looked gorgeous in this gold dress.
Let's just stay on Carrie for a minute. Not only do I need a sparkly dress...but I also would like Carrie's legs too, along with about every other girl on the planet...oh and these shoes.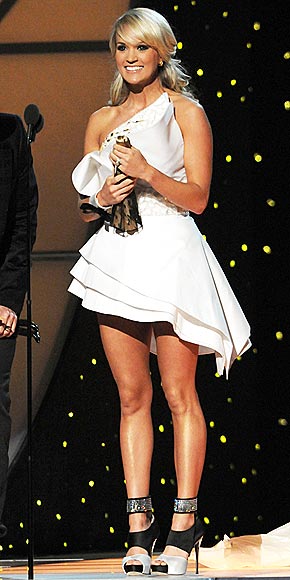 Sparkly dress numbero Uno...oh, and how cute is that Brad Paisley...love watching these two host. They are so funny.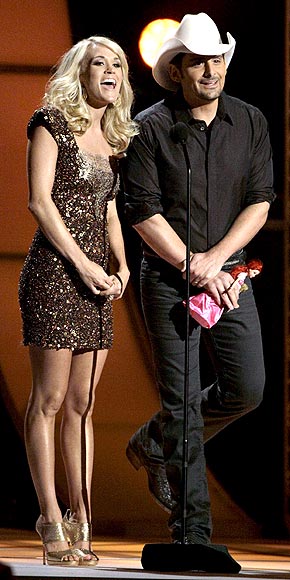 Love Miss Piggy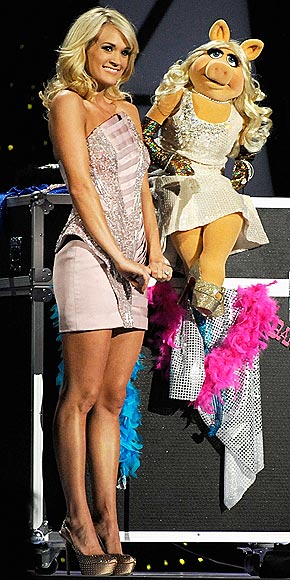 I think Brad might have had just as many outfit changes as Carrie did...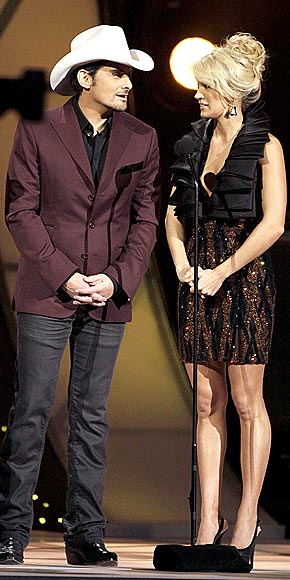 My girl Miranda...love her and her hubby. So glad they both took home Female and Male Vocalist of the year...they both deserve it and they are a very good lookin' couple.
The Lady in Lady A...once again another sparkly dress. Seriously, I have to buy one...that and some red lipstick. Sparkly dress and red lipstick are on my must buy list!
Erin Andrews...I may steal your dress...the guy your with isn't too bad either...wink wink!
Favorite moments of the CMA's...well, I must say nothing is funnier than Miss Piggy accidently getting felt up by Brad Paisley...I laughed so hard at this.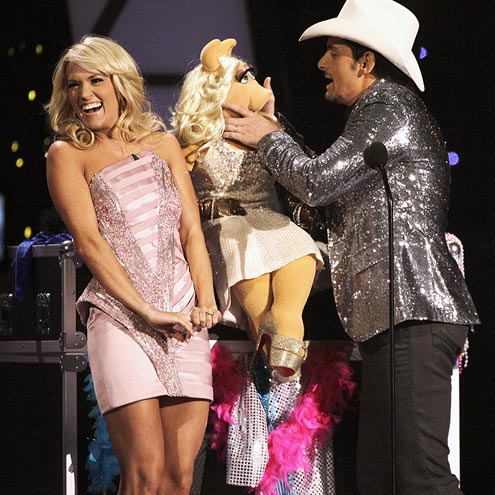 Hank Williams joining in with Carrie and Brad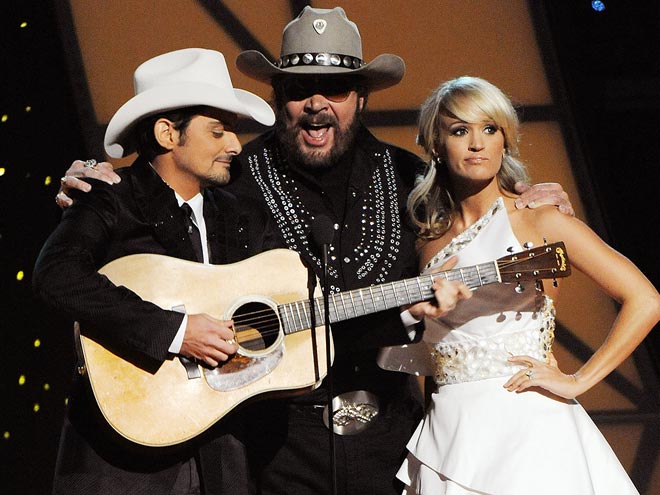 And my favorite of all...after Miranda won..."Congrats to my honey...it's gonna be a good night tonight,BABY!!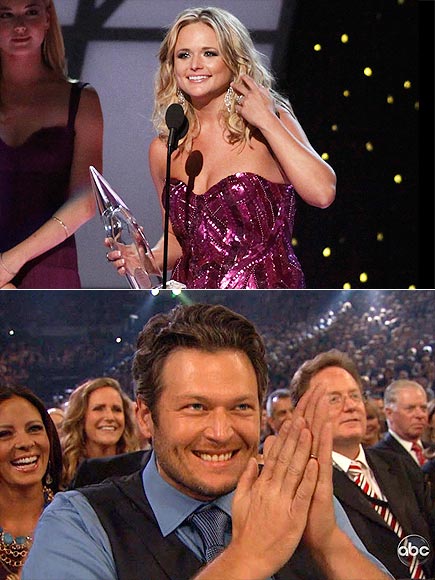 Tomorrow is Friday y'all..woo to the hoo!!