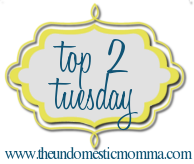 Top 2 Celebrity hairstyles
1. Of course I love Jennifer Aniston's hair. What girl in America doesn't? I am very much guilty of changing my hairstyle whenever she changes hers. I am loving her hair right now, in fact I have had a bob like this...but I want so badly to grow my hair out. It is taking everything I have to not chop my hair right off.
2. Carrie Underwood. I just love her hair. Her long hair style with the curls, is exactly what I am striving for right now. It's just taking awhile for my hair to grow : )
What are your favorite Celebrity hairstyles? Go visit Ms. Taylor
here
Have a great day loves!