I think Tuesdays are meant for random thoughts,no?
I found a new recipe that calls for spaghetti squash.
Last time I attempted using spaghetti squash, it blew up in the microwave.
Wish me luck.
I was digging through my purse the other day.
I pulled out a koozie and wine cork.
Apparently
I like to be prepared for whatever life throws at me....
whether that be a beer or some wine.
I also have neosporin, band-aids, two pairs of earrings, bracelets, three lip glosses, two pairs of sunglasses.
Clearly, I'm ready to party.
I'm not really in to going to strip clubs or watching those chip in dales...however I am in to Matthew McConaughey and Channing Tatum...and if they are acting as chip or dale or whatever.
Then.I'm.All.About.It.
Hurry up June 29.
At lunch today I grabbed what I thought was a sprite can to take back to work as my afternoon snack...only to realize it was a Budlight.
Happy hour a little early today?
Good thing I have a koozie in my purse.
Who knew this post would turn into such a booze/ stripper fest.
Happy Tuesday loves.
P.S. I'm joining up with Shane over at
Whispering Sweet Nothings
...on Coast to Coast...where you can link up your blog and see if they are other bloggers around your location.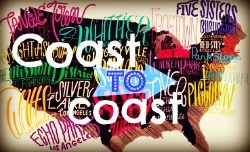 I sense a lot of blates happening from this link up.
Go...link your blog...make new friends in your neck of the woods.