I am loving some new songs...courtesy of the ACM's. I love Alabama...who doesn't love some Dixieland Delight y'all. So, when I heard Brad Paisley's song with Alabama on the ACM's this last Sunday, I fell in love...
Also, I fell in love with Blake Shelton's new song "Honey Bee"...favorite line...you be my Loretta and I'll be your Conway Twitty...love it!!

Speaking of the ACM's who wasn't in love with Miranda's shoes....umm, Miranda if you get tired of those shoes, I will gladly take them off your hand. Thank you. Also, I absolutely loved her pink dresses..look closely you can see those sparkly shoes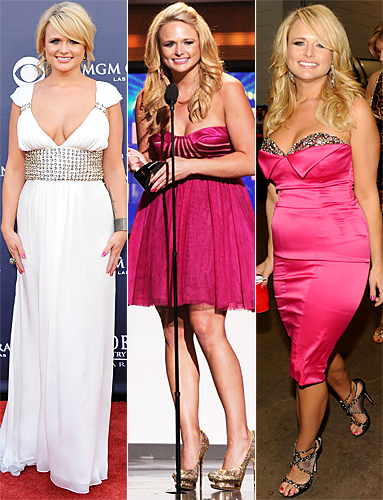 I am loving all the lovely people that are helping me with my American Cancer Society Survivor dinner. I am the Survivor Chairman for this years Relay for Life in my county and my survivor dinner is tomorrow night. I am loving all the hard work and dedication from everyone who is helping. Shout outs to my mom and Bestie. Love y'all.
Hope everyone has a wonderful Wednesday!