Because it's Tuesday and because it is supposed to be a beatiful day today and really just because I LOVE MY DOGS...I am linking up to a super awesome
blog
for Tail Wagging Tuesday.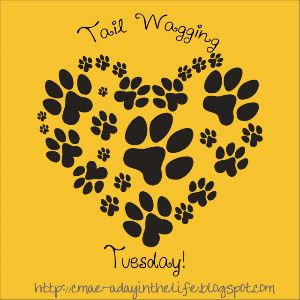 Today's topic is "Your pet's favorite toy"
I have two fur babies...Bella and Bentley. Just a little background on the two. My mom gave me Bella as an early Christmas gift my last semester of college. She was adopted from the Humane Society and we have been inseparable ever since. I love her.
Bentley, the basset, was originally bought for baby brother. We bought her as a puppy and her and Bella immediately took to each other and are the best of friends, so therefore, Bentley had to move in with us and she has been my dog ever since. Baby brother claims her every now and then.
Here is Bentley with her favorite toy
Bella doesn't have a favorite toy, but I can't leave her out of this post...here she is doing yoga
This picture makes me laugh : )
Everyone be sure to check out C Mae at
http://cmae-adayinthelife.blogspot.com/
Have a great day loves!