Happy Love day my loves!
Normally, I am very anti-Valentines day...you know because every single person needs a day to show them just how single they are, right?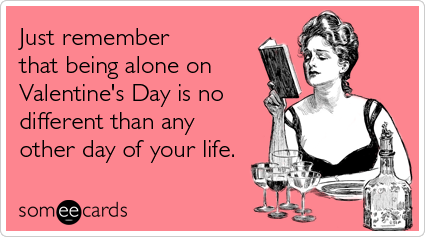 This year is different....not different because I actually have a valentine....trust me if I did,. y'all would be the first to know.
Different, because I choose to not be bitter on this day and get all upset about the things I don't have. How I don't yet have a husband or a fiance....because I will, someday.
Today, though, I do have love....maybe not in the form of a boyfriend/valentine love...but love in general.
I have the love of friendship.
I have said it time and time and again, and I will continue to say it...I have the BEST friends ever. Hands down. No questions asked.
Yesterday on a non-Valentine day the UPS man comes in my office with a huge 1-800 flower box. Like all men in brown, he tells me to sign for the package. I then proceed to tell him, he clearly has the wrong Lyndse and that he should go next door because the Lindsey there has a husband...because there is no reason that I should be getting flowers.
This argument between the UPS man and me went on for a good five minutes. Until finally he told me to just sign for the dang thing. I just couldn't understand who would send me flowers.
I was nervous, I thought maybe I had a stalker or something...but no worries...no stalker here...just the most awesome best friend ever...with a note that said...
"Every girl deserves flowers on Valentine's day! Especially when she's Hella 27! Have a great day!
Love,
Tiff
And that ladies...would be, as y'all know her,
Miss Football
...just the bestest friend a girl could have.
That's what friends are for...made my day...and see she has good Karma because after I got my flowers...she got her very own roses from one of her best friends.
Until I find my one true Valentine...I will gladly celebrate this day with all those that I love...my family, my best friends and all of you.
Happy Valentine's day!