Hey y'all...welcome to my blog.
Neely is doing this awesome link up for everyone to find new blogs, and to get your own blog out there. I have been blogging for just over a year now and I absolutely love it. I never imagined that through blogging, that A. people actually want to know what is going on in my life and comment about it and B. That I would meet some amazingly wonderful friends, that I may never have met otherwise....and I am very glad I did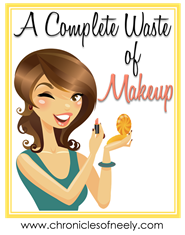 So, I am linking up in hopes to meet even more amazing people. I love reading about every ones life stories...and sharing my own....because it seems that no matter what I am going through or what I have experienced...there seems to be someone out there who is going through or experienced the same thing.
It's nice to know your not alone.
A little more about me....
I am a late 20 something single girl trying to find her prince, but in the mean time...I have no problem living it up, doing what single gals do. Spending time with some of my favorite people, my bff's...going on trips, wine nights, going back to our Alma Mater(Oklahoma State University) for football games and nights where we
try
to be college kids again, I enjoy decorating, shopping, I am little bit Real Housewives obsessed, a make-up junkie, a recently discovered Pinterest addict, Pioneer Woman wannabe(complete with my own Marlboro man, please), lover of all things girly, I love to fish(with my pink fishing pole, of course) and a future half-marathon runner(fingers crossed).
Ever hear of the Miranda Lambert song, "Airstream Trailer"? Well this is where the title of my blog comes from. Sometimes, I think we all have a little gypsy soul in us, and sometimes I think I would be perfectly content with being on a mountain, drinking from a stream instead of a fountain...but then I remember that through and through I was born a red dirt girl.
And in case you are wondering...Oklahoma, well..we have red dirt.