Good Morning loves!
As you can tell, we did some major re-modeling of le blog. Is that what you call it re-modeling, I don't know...but that is what I am going to call it.
Lauren over at Blue Lux did an AMAZING job. Seriously, she took my idea of colors and just ran with it and it is more than I could have ever imagined it being. She did my original design, so I new she would be the perfect person to vamp it up, so to speak. Hope y'all love it as much as I do. Seriously, if y'all are looking for a new blog design, Lauren is your gal. She is so easy to work with and trust me, I am kinda difficult to work with, because I am so computer and design illiterate. I even have some new tabs where you can learn more about me, my friends and family and even my cute little dog babies, Bella and Bentley.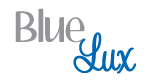 As promised, I will do a homecoming re-cap...I had a great weekend, we had an awesome football game...we are still undefeated and are ranked number 3...holla!! If I learned anything from this weekend, is that I am not longer a college student and trying to act like one again, does not work in my favor, like at all. I had a lot of fun though and will be blogging about it shortly. Right now though, I have a few major crisis at work that I should probably tend to instead of blogging. Wish me luck!
Have a great Monday lovies!