Hello ladies...I can not seem to wake up this morning...I should have had some coffee or an energy drink or something...because I am dragging.
I am linking up today with
Raven
and
Lindsey
to talk about my awesome gifts from "How the Glitz stole Christmas"
I was paired up with the hilarious and beautiful Beth over at
Sweet Bef's blog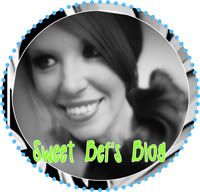 First let me just say that I am terrible at taking pictures...especially when I can't find my camera and have to rely on the good ol' cell phone pictures. These pics just don't do my stuff justice.
Nail polish, lip gloss, sparkly jewelry, fun bath soaps and a sparkly ornament...what else could a girl want??
Oh and the perfect travel size version of one of my favorite hair products...couldn't have asked for a better swap partner. Thanks Beth for all the awesome goodies : )
LOVE this ornament...it's now front and center of my Christmas tree.