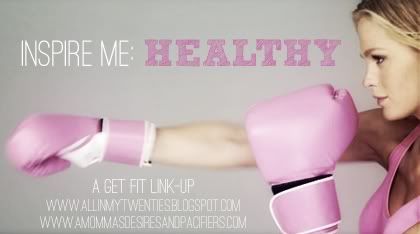 Week 2 of "Inspire me: Healthy"
First, thank you all for your sweet comments and your words of encouragement last week after my post. It means so much to me that I have y'all to keep me motivated and for us all to keep one another motivated as well.
That's what I love about this link-up...the huge support system behind it.
With that being said...I have yet to get back into a solid work out routine. The last week has sort of been a whirlwind of sorts, so I am taking to Pinterest today and posting some of my favorite work out finds that I like and that I have done in the past.
What I am going to try and focus on is HIIT--High Intensity Interval Training, and weight training.
Jillian Michaels loves some HIIT...it's such a good and effective way to shed the lbs and to get your heart rate high.
Here are a few HIIT workouts I plan on trying
The Tone It Up girls are really awesome and giving good work outs
Happy Thursday!!